Hi Ladies, 
June was a great month it bought our annual Papercraft Expo in Brisbane, what a bumper year we had, the stand was fantastic, the crowd was wonderful, we launced our new Rosemoor Cupboard and cant wait for them to start arriving, keep an eye out in store for the new display.  We had our lovely teachers Sue, Katrina and Tina teaching fabulous classes demonstrating on our stand with Chameleon pens. Katrina also won the best display at the expo, Congratulations Katrina.
We have great classes on offer this month see all the great samples below or pop in store and see them in person. Bookings are essentials, be quick to secure your spots.
On a sad note our lovely technique teacher Kerri is leaving us, she is in need of a well earned break, she has been outstanding in teaching informative and fun classes and I know her ladies will miss her very much, she has been a wealth of knowledge and never dissapointed in teaching you something new. We are hoping she will pop in and do a few guest teacher classes, so keep your eye out. We wish you well with your future endeavours. Thank you Kerri.
We have all the Chameleon pen and pencil sets available in store at the moment for a great price, pop in a grab a set before they are all gone or purchase a set and we will be happy to ship them to you. See prices below, they do not include shipping. 52 set $225, 30 set $150, 22 set $99 and 50 pencil set $60.
Wishing you all a Wonderful July look forward to seeing you all in the store or at the show…
Till next month
Happy Crafting & Cheers from Tracy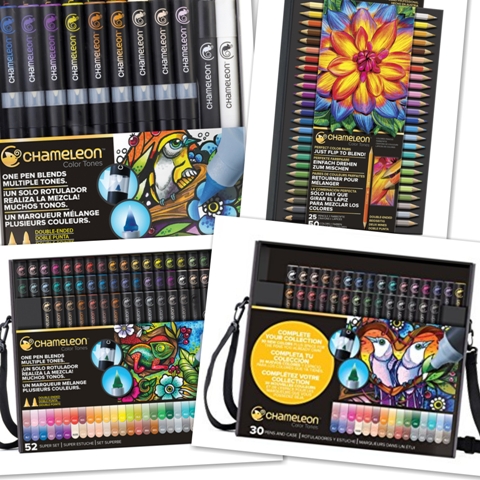 ---
Please click on the link to view or print out this months Calender
---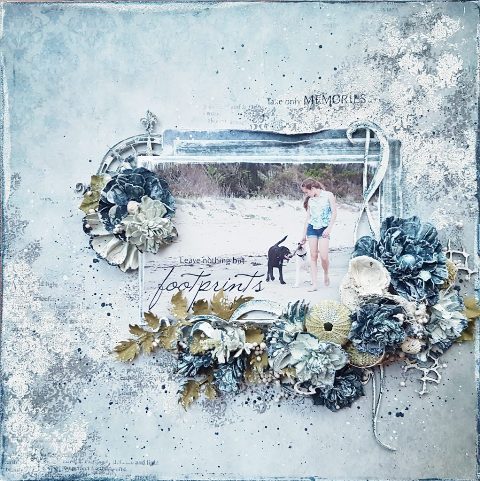 This  layout is beautiful, Tina's work is simply stunning and always a work of art. Materials included except adhesives, but please bring your mixed media tool kit along with you. Don't miss out on getting a spot in this stunning class with Tina. Date: Saturday 1st July
Time: 9.30-12.30
Cost: $68.50
---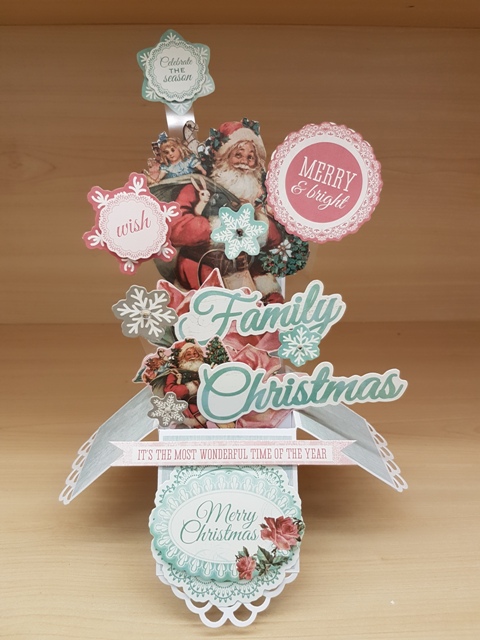 This class is great for our seniors ladies who make a social event of the day or simply if you're a beginner and would like to give cards a try. Seniors/Beginners classes are run twice a month. We generally run on the second and third Fridays of each month. Due to the popularity this class is run twice on each Friday. Classes run from 10-12 in the mornings and 1-3 in the afternoons. Please check calenders for dates. In this class you usually make two or more cards. Classes include materials except adhesives.
Date: Friday 7th July Time: 10-12 Cost: $10 includes materials except adhesives
Date: Friday 7th July Time: 1-3  Cost: $10 includes materials except adhesives
Date:  Friday 14th July Time: 10-12 Cost: $10 includes materials except adhesives
Date:  Friday 14th July Time: 1-3  Cost: $10 includes materials except adhesivesBASIC TOOL KIT REQUIRED
---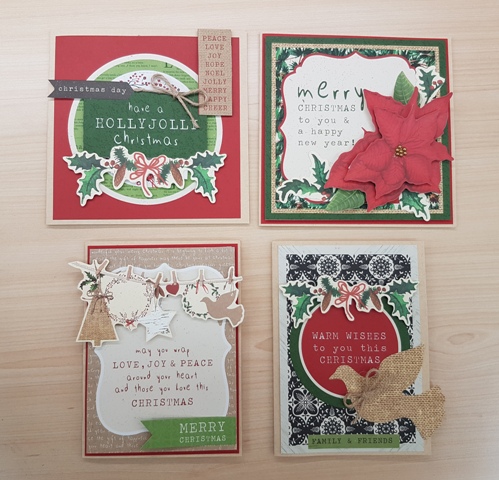 Come along and get a headstart on Christmas Cards. In this class you will be cutting your cards from scratch so remeber to bring along a trimmer or there will be one on the end of each table to share. We will be using the Kaisercraft Home for Christmas paper and collectables.
Date: Saturday 8th July
Time: 9.30-12.30
Cost: $27.50
---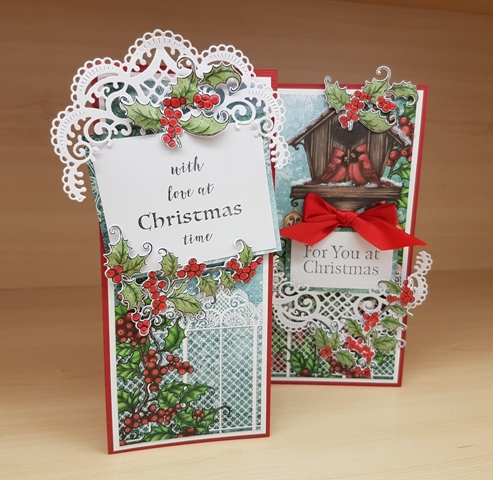 Heartfelt Creations
brings out a beautiful new collection each month, including Stamps with
Matching Dies and beautiful Paper pads. Heartfelt Creations will inspire you to create stunning projects. We will be having monthly introduction classes to introduce the great new collections as they are released. You will make 1 card to introduce the collection. Please bring your preferred adhesives and scissors.
Date: Wednesday 12th June
Time: 10-11.30
Time: 12-1.30
Date: Saturday 15th June
Time: 9.30-11
Time: 12-1.30
Cost: $10 includes a $5 voucher to spend on Heartfelt Creations
products on the day. Strictly 1 voucher per customer.
BASIC TOOL KIT REQUIRED
---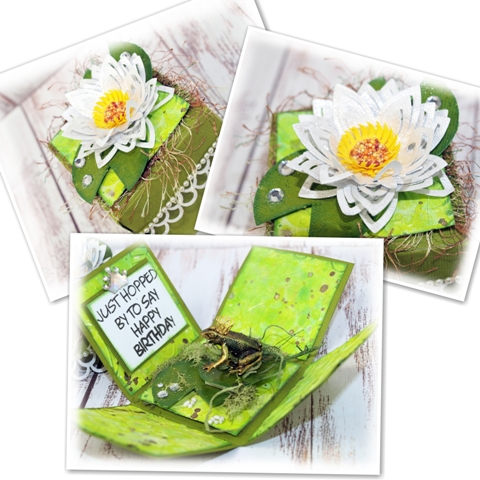 This sweet frog prince will delight young and old alike, and if you are not fond of frogs and have kissed enough, you can swap out for a dragonfly, or even butterfly. We create a simple mini explosion box, but take it up a notch or two with a layered waterlily, lily pads and handmade marbled paper for decoration. To top  it off, we give our frog prince a crown for a royal touch.
Date: Saturday 22nd July
Time: 9.30-12.30
Cost: $33
Mixed media tool kit required
---
Layers of roses framed and fussy cut are stacked on a textured canvas gilded with gold, to create a home décor plaque you can use on the cover of an album, easel or wall. Learn how to create the textured background, alter the wooden frame and birdbath and add in Rambling Rose papers and you will have an art work for treasure always.
Date: Saturday 22nd June
Time: 1.30-4.30
Cost: $43.50Basic tool kit required
---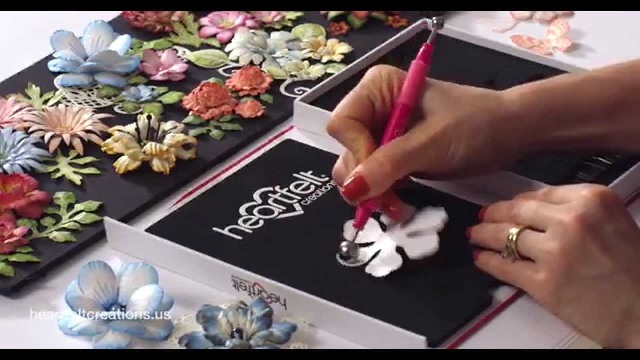 Come along and bring your stamped and die cut flowers and join other like minded heartfelt ladies in creating stunning handmade flowers, swap ideas, techniques, flowers or even share your inks to create beautiful flowers to take home and turn into beautiful scrapbooking, card or of the page projects. What a perfect environment to inspire your creativity.
MUST BRING YOUR OWN SUPPLIES ON THE DAY
Date: Wednesday 26th July
Time:9.30-3.30
Cost: FREE
---
Last Friday of the month come scrap with me! It's a free scrappers club so we can get ideas and inspiration from each other and have a good chin wag.                                              
Date: Friday 28th July
Time: 9.30-3.30
Cost: FREE
                                                       
---
- Bookings essential - Book early to avoid disappointment- Please remember that when booking in for class, we require payment at time of booking to secure your spot. We have teachers that travel some distances and we need to assure bookings with payments to have our teachers travel those distances.
-If you cancel more than 48 hours in advance your money will be refunded, under the 48 hours where we can rebook the spot your money will be refunded or a kit provided where possible, if the spot is not able to be rebooked we will deduct a $13 cancellation fee. We appreciate your understanding in this matter.
- As a courtesy to our class teachers, we do not allow teachers from other stores to partake in our shop classes, we do however make allowances for teachers who teach in non profit or church classes and teachers who teach in party plan businesses. Thank you for your understanding in this matter.